Segment 1 Driver's Education
Segment 1 Driver's Education
COURSE PROVISIONS
Buckle Up Driving School LLC will provide a minimum of 24 hours of classroom instruction, 6 hours of behind-the-wheel (BTW) instruction, and 4 hours of observation time with a certified Michigan Driver Education Instructor.
Classroom instruction must be a minimum of 3 weeks in length and shall not exceed 2 hours per day. BTW instruction shall not begin until the student has received a minimum of 4 hours of classroom instruction and must be completed no later than 3 weeks after the classroom instruction has been completed.
Buckle Up Driving School LLC will conduct the BTW instruction in a dual controlled automobile that is insured by the Provider to cover each student enrolled in the program.
The student must be at least 14-years and 8-months of age by the first day of a Segment 1 course. Verification by birth certificate is required.
---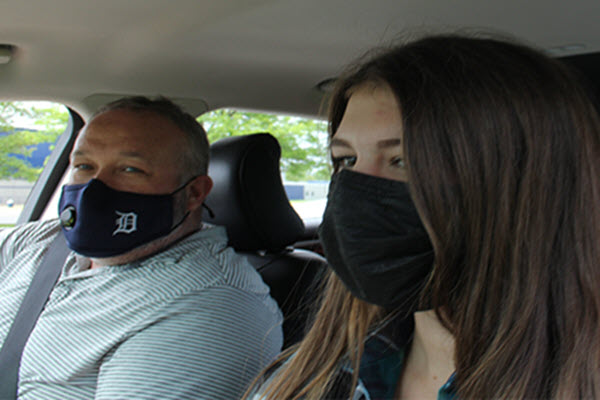 COURSE TERMS
The student and at least one family member must attend the mandatory parent meeting.
The parent or legal guardian agrees to pay the total amount of $350. A minimum deoposit of $50 is required at the time of registration. A minimum of 50% of the class total must be paid by the frist class and the class must be paid in full by the last day of classroom instruction or your child's completion certificate will be held until full payment is made. Buckle Up Driving School LLC accepts cash, checks, or credit cards.
There is a $30 fee for lost or damaged textbooks. To replace a lost or damaged Segment 1 certificate, call the office.
In the event of a driving appointment cancellation with less than 4 hours notification, a fee of $25 will be charged. The fee must be paid prior to the next behind-the-wheel instruction.
A student may miss one day with a reasonable excuse (e.g. illness, family matter). The missed day must be made up with the same instruction at the end of the class. A $50 fee may be charged for the make up class.
All fees must be paid in full before a student will receive their completion certificate.
---
REQUIREMENTS TO PASS THE COURSE
Complete all homework assignments and have 70% average on all daily quizzes.
The required passing score for the State Exam is 70%.
The student will be allowed up to three attempts to pass the State Exam, which requires a score of at least 56/80.
The student must pass all BTW performance objectives, per the Driver Education Provider and Instructor Act (DEPIA), at the instructor's professional discretion with a satisfactory or higher grade.
REFUND POLICY: If for any reason you decide to withdraw from the course before its completion, your refund will be based on the following: a. A full refund will be given if a student withdraws prior to class beginning. b. 50% refund will be issued if a student withdraws prior to any Behind-The-Wheel instruction. c. Once the Behind-The-Wheel instruction begins no refund will be issued.
NOTICE: This provider is required to be certified by the Secretary of State. If you have any complaint, which you cannot settle with this provider, write: Michigan Department of State, Driver Programs Division, Lansing, MI 48918. Completion of driver education instruction does not guarantee qualification for a driver license.